Our complementary services
1
Dynamometer engines development
Our structure, together with a wide partners network, offers a comprehensive range of services focused on the development of the engine working with alternative fuels. Our power bench testers/chassis dynamometers and the engineering support provided by our companies assure the highest features in testing and reliable performance tests.
2
On-site PEMS emissions test
Portable Emission Measurement System: a lightweight laboratory conceived to test and assess emissions on mobile sources during road tests and dynamometer session. This service can be offered also on site by our specialized technicians.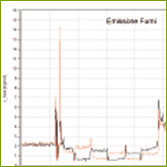 3
Developed activities on rolling road dyno
Thanks to the technologies available at the Holdim group, our chassis dynamometers have been provided with a hydraulic link supporting realistic road simulations under all engine working conditions while testing cars/light vehicles, heavy duty trucks and buses, tractors and motorbikes. Not only we support tests specifically conceived for a wide range of purposes, but we also develop special tools and solutions based on our clients' needs.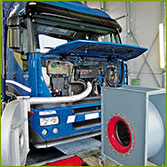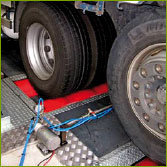 4
Special application development
Development of special products and projects according to the EU call requirements in partnership with Universities, Public Entities and OEM or any company seeking validation and certification concerning the alternative fuels and new technologies application.